XXX-R RTR 1/10 Scale RC 4WD High Performance Racing Car (2.4G) LANCIA DELTA INTEGRALE
XXX-R is a high performance street race car for strengthen polyester impact resistance deck, low gravity center of the motor configuration and 4WD transmission system for great traction. All make customer having fun in control like real car !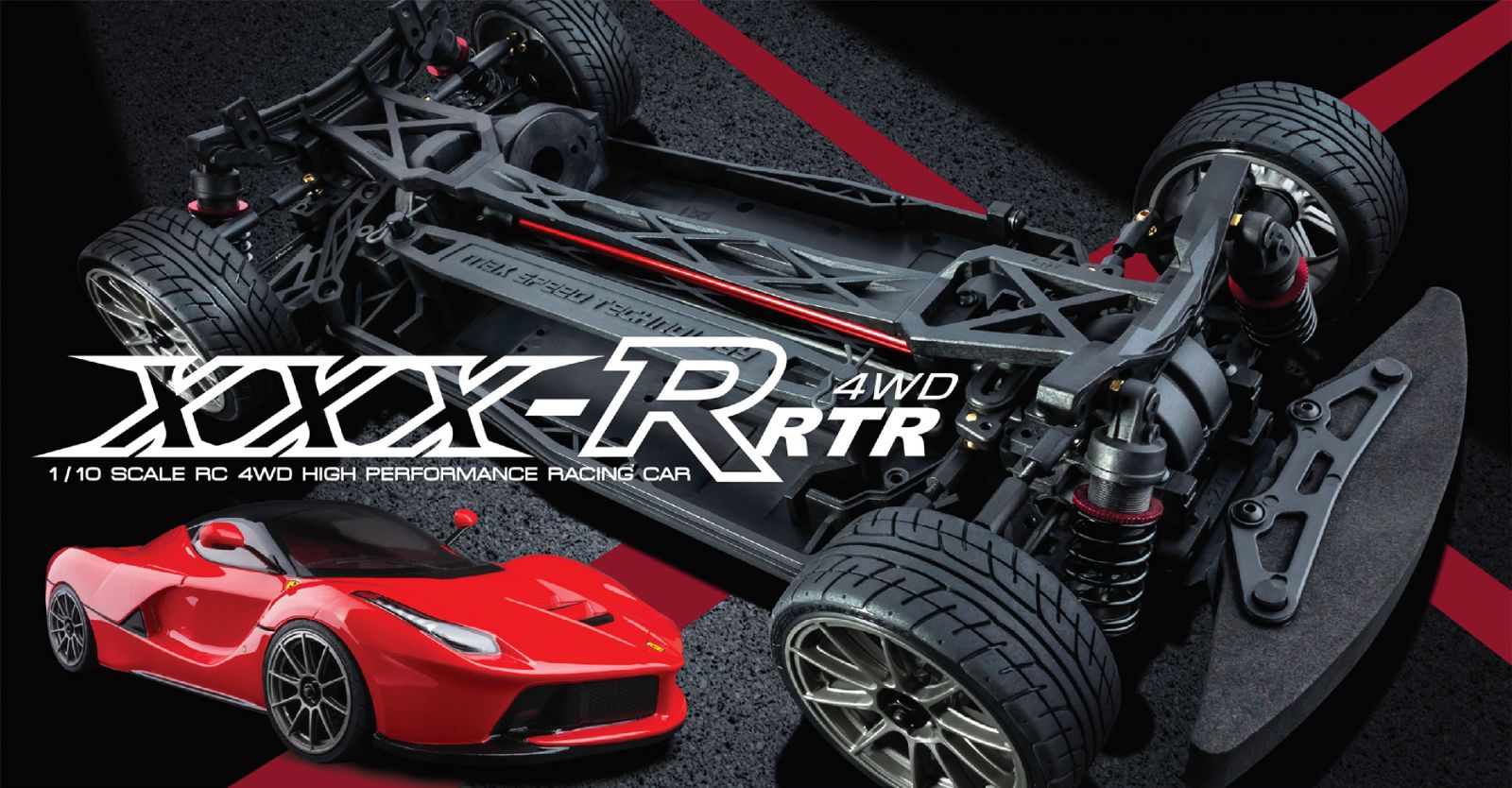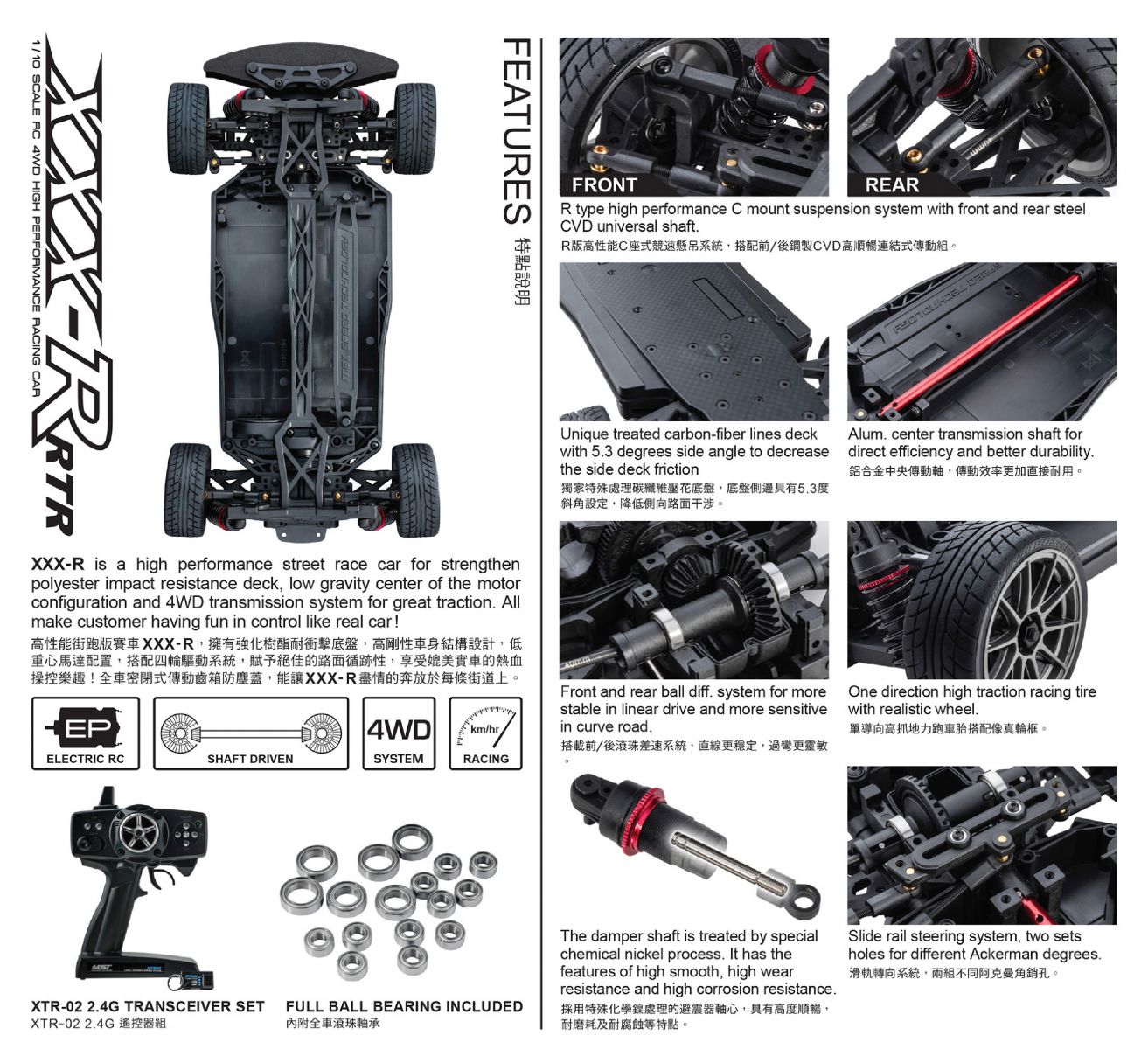 Model information
Wheelbase : Standard 257mm
Tread : Standard 186mm
Gear ratio : 2.118 (36T/17T)
Drive system : Shaft/ 4WD
Damper: Oil damper
Steering tie rod: Rail type
Bearing: Full ball bearings
Caster : 6 degrees variableness
Camber : 0 to -12 degrees
We're proud of every product we create. Here are some reviews of this product.
4.5 star rating
1 Reviews
XXX-R RTR 1/10 Scale RC 4WD High Performance Racing Car (2.4G) LANCIA DELTA INTEGRALE
Review by Laura T. on 10 Aug 2019
review stating Dutch bike
excellent exploring ability and brilliant controllability
XXX-R RTR 1/10 Scale RC 4WD High Performance Racing Car (2.4G) LANCIA DELTA INTEGRALE
Review by Laura T. on 10 Aug 2019
review stating Dutch bike
excellent exploring ability and brilliant controllability